A holiday trip to Japan almost always includes exploring 1 of its 4 most popular provinces: Tokyo, Osaka, Kyoto, and last but definitely not least, Hokkaido. The latter is so beautiful that even the locals flock down there in droves all year round.
As such, we decided we had to make the once-in-a-lifetime trip down to Japan's second largest island. And not just any trip – a 10-day self-drive road trip around Hokkaido.
Having witnessed its beauty in numerous movies and TV shows, we knew it'd be the perfect place to commemorate Jan's recent graduation from university (hooray!).
Planning the route
Our last road trip was in Tasmania last year. Back then, I'd remarked that, at 68,401 km2 in land area, it was pretty enormous.
And then I found out that Hokkaido topped out at 83,454 km2 in land area.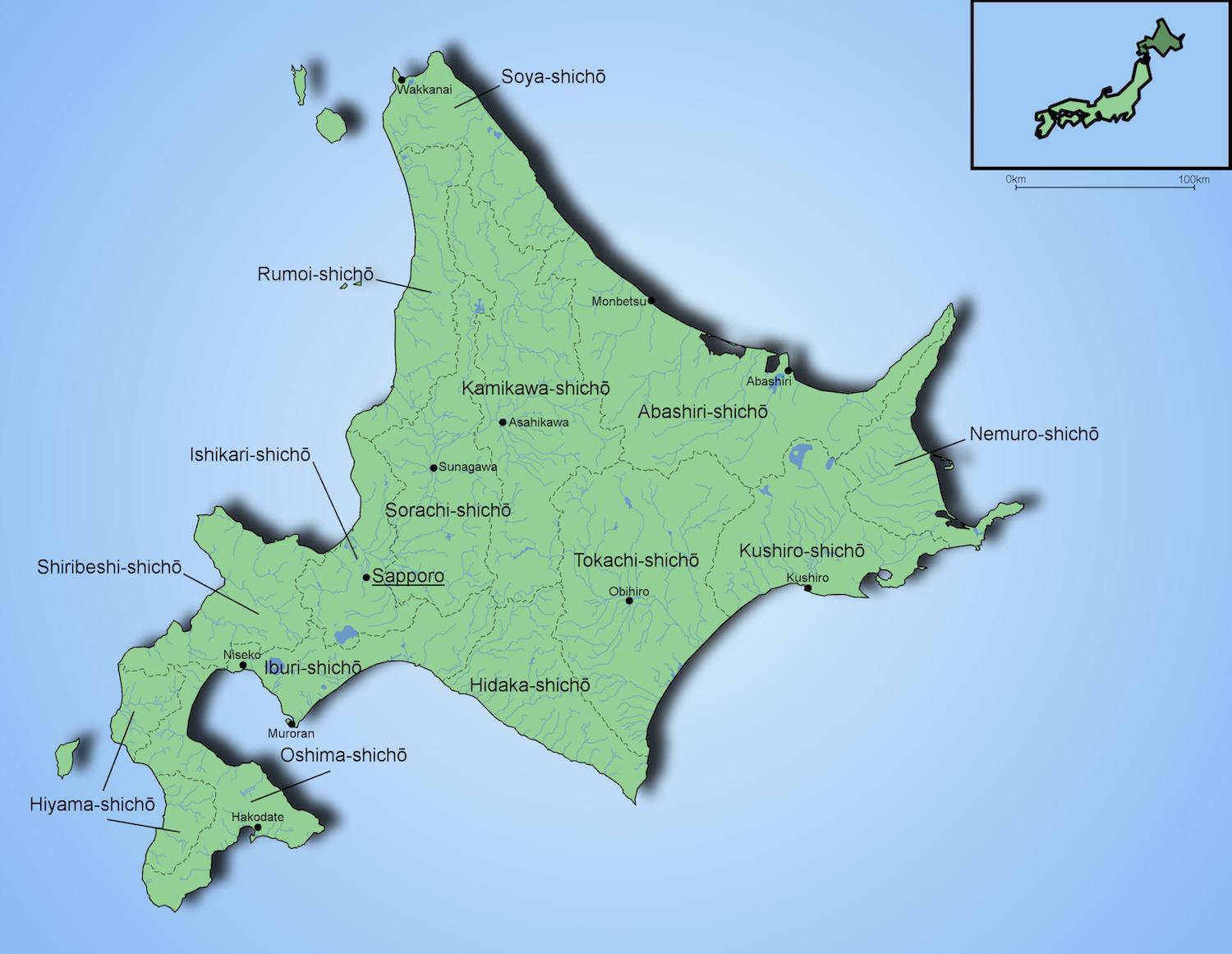 Not surprisingly, our journey ended up with us driving some 1500km on the road – 500km more than in Tasmania.
We had initially considered going all backpacker, and taking public transportation from city to city across Hokkaido. However, one thing to note is that public transportation is by no means cheap anywhere in Japan. Based on our calculations, we concluded that it'd actually be cheaper to rent a car for the entire duration.
Also, our experience has proven that driving through the countryside has a huge upside: being able to go anywhere, stop anywhere, and take pictures anywhere. Like in Tasmania, we ended up chancing upon many random and hidden spots that were fantastic for photo taking. (add in example here)
There were some heart-stopping moments, for sure. Despite arriving in mid-May – well past Hokkaido's ever-popular ski season – we drove through a few areas that had remnants of the snow season. Here, visibility was extremely low, and the roads were slippery and windy. Still, by slowing down considerably, we managed to emerge unscathed, so don't be put off by this. More on this episode later!
By and large, we enjoyed the mildly cold weather. Hokkaido weather has a reputation for extreme cold temperatures, especially in the east, and we had lugged a few big jackets in anticipation of that. Fortunately, mid-May is the tail-end of spring, and even in Monbetsu – the city that was furtherest east of Hokkaido – we didn't feel too chilly.
On that note, I highly recommend the, uh, Changi Recommends pocket WiFi router to stay connected in Hokkaido. Even when we went to the furtherest reaches of the island, we still had consistent and stable internet all the way. It's even more value for money if you're travelling in a group, as you can connect up to 6 devices to the router at once.
Hokkaido 10-day itinerary
10 days might seem like a lot, but it turned out to be just enough to hit all the major cities, and then a bit more. Here's how our self-drive Hokkaido road trip itinerary turned out:
10-Day Self-Drive Hokkaido Itinerary
For your convenience, I've also included a map of Hokkaido, with all the places we visited marked out here:
We really hope that this series of articles will help your Hokkaido road trip planning to go smoothly. Just click on any of the links to get started!
[apsp_save_button]