Wow, time sure passes fast when you're having fun. Today marks day 9 of our epic Hokkaido road trip. Yesterday, we spent lots of time with tons of sake, ramen, and pink moss in Asahikawa and Takinoue.
Now, we were about to embark on a trip to the furtherest east end of Hokkaido that we had time to spare for, where we'd spend the day at the beautiful, icy town of Monbetsu.
Monbetsu
This particular town faces the Sea of Okhotsk, which is surrounded on all sides by Russian territories, with the exception of the one and only Hokkaido.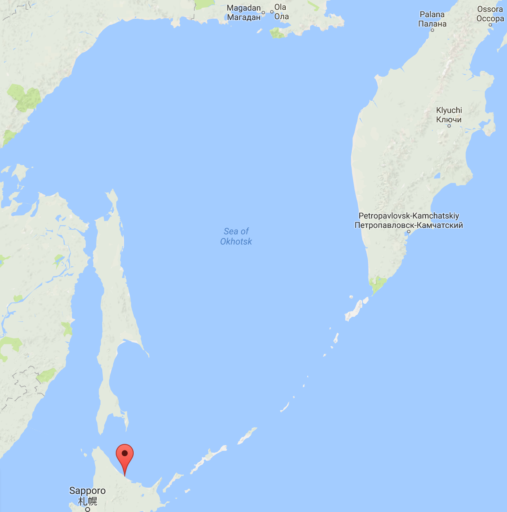 In winter, the sea is covered with drift ice, which typically only appears in the Arctic and Antarctic Circles. Unfortunately, we were about 2 months too late for that – drift ice season is from January to March (you can find out more about that experience here). But we had other plans in mind.
For now, we headed to our accommodation for the night, Hotel Okhotsk Palace, to check in. The first room we were given reeked of smoke, so we were upgraded to a Triple Room upon request, which was very nice of the hotel staff on duty.
By now, however, the rain was coming down hard, and our plan to visit the seals at Okhotsk Tokkari Center had to be temporarily shelved – we'd go there the next day. Instead, we decided to take a drive around town to find dinner.
Take note: it is not easy to find parking around this area, so you might want to park your car at the hotel and walk down instead. We were very fortunate that a car pulled out from one of the few parking spaces in the vicinity after we had waited for just a few minutes.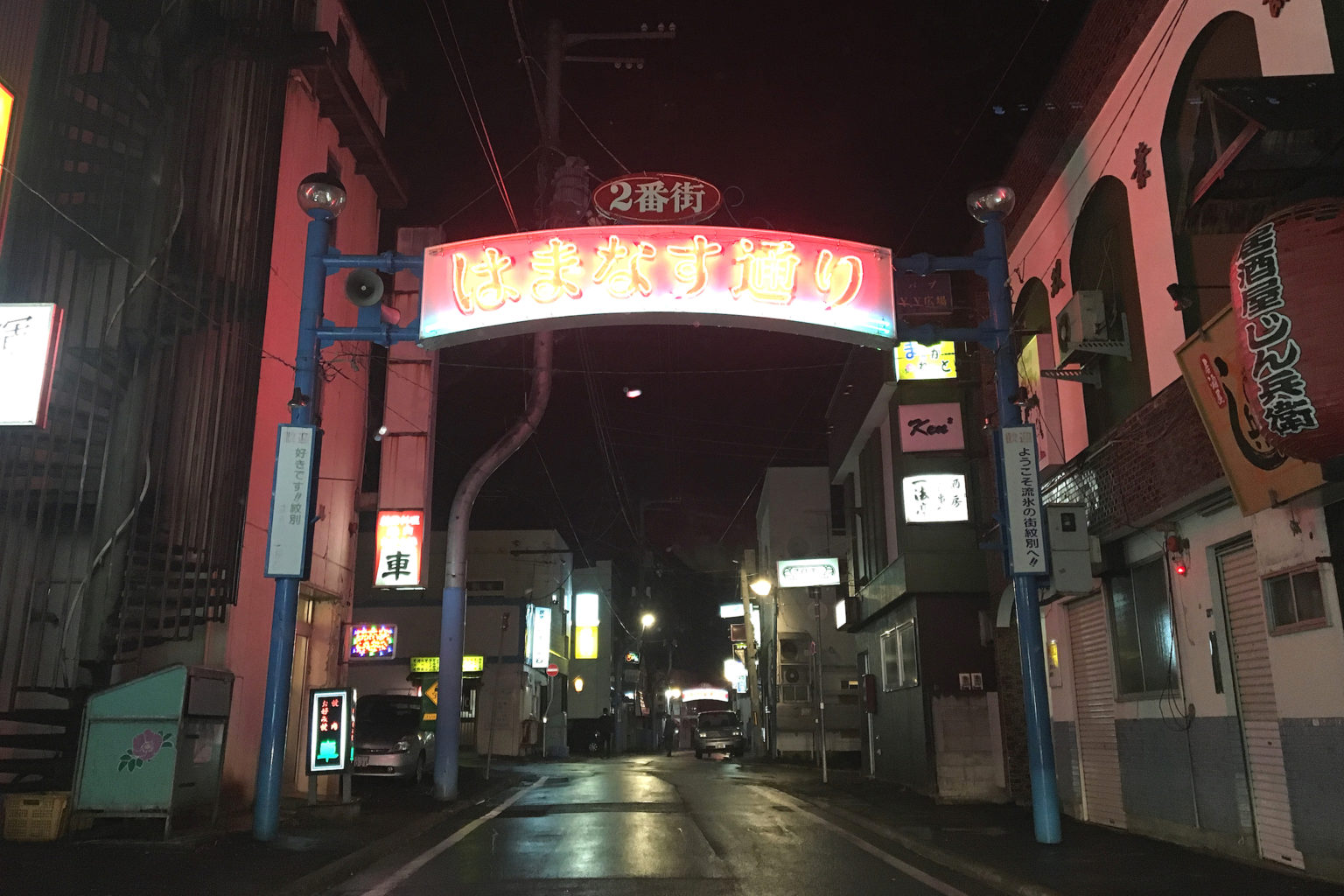 Also, the restaurants around here are surprisingly popular amongst the locals, and after a few rounds of playing Google Translate, we were turned away by a couple of them. Finally, we found one that was relatively empty, manned by a cheerful and polite owner. He introduced us to a local delicacy – frozen salmon sashimi, also known as Ruibe.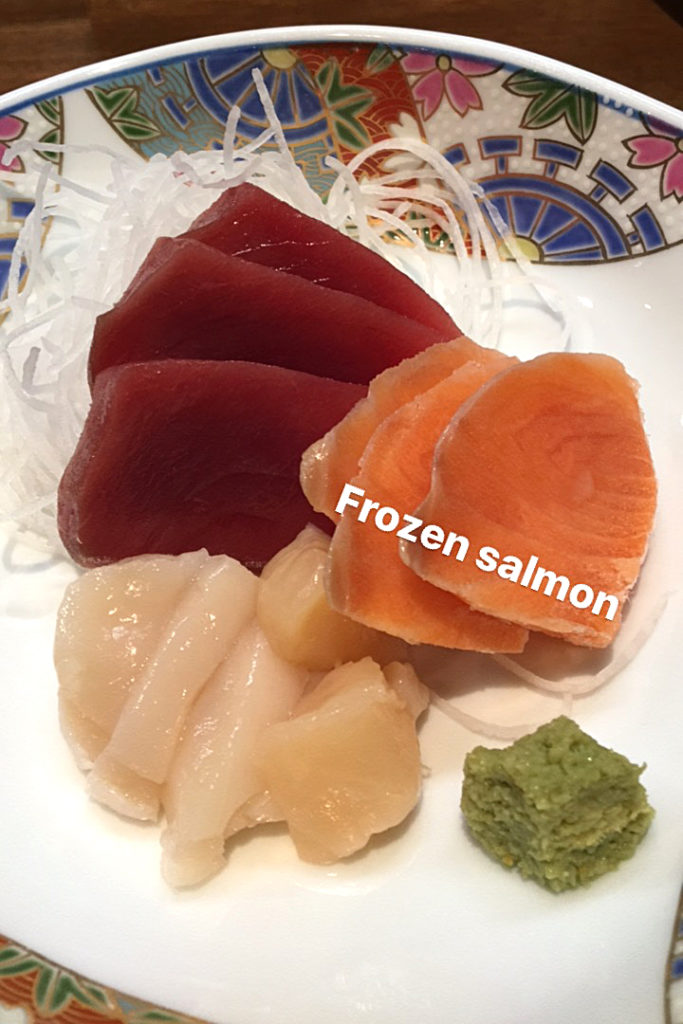 I was initially hesitant to try it, but all my doubts disappeared once I took my first bite. It felt a bit like eating deliciously silky and savoury sorbet – I know that sounds weird, but you have to taste it to believe it.
We also ordered a variety of barbecued meat to go with it.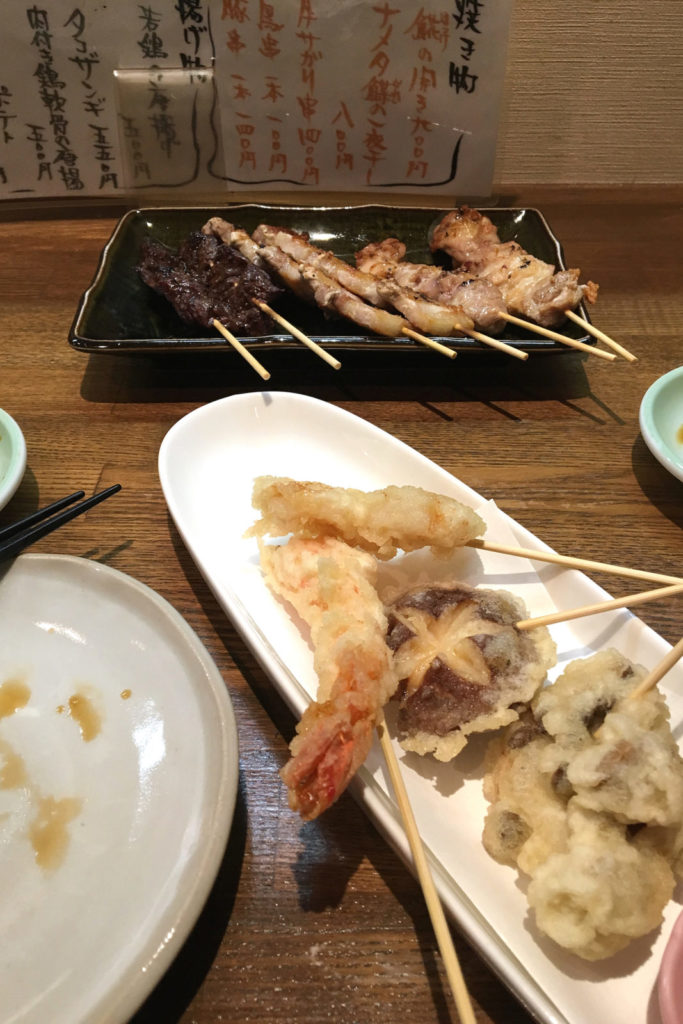 We still had some space in our stomachs, so we swung by Monbetsu Prince Hotel, whose restaurant was known for its crab dishes – fresh from the Sea of Okhotsk, apparently.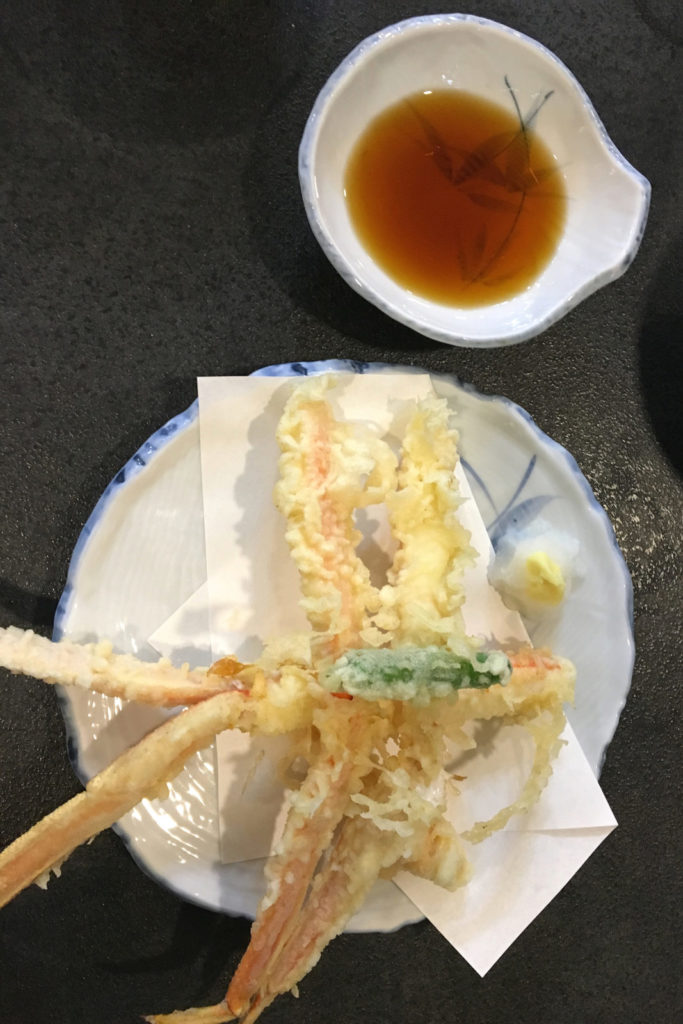 So we tried the snow crab tempura, and it was indeed extremely fresh, with lots of meat within. Highly recommended!
With that, we retired to our hotel room for the night. Did I mention that our upgraded accommodation had a mini-onsen in the shower room? 🙂
Okhotsk Tokkari Center
Mercifully, the next morning saw clear and sunny skies. Hooray! Off to see the seals, then.
Tokkari is actually the Ainu word for azarashi, or earless seal – the Ainu are the indigenous people of Japan and Russia. At Okhotsk Tokkari Center, we'd be able to see these lovely seals up close and personal.
We arrived at its opening time of 10am, just in time to see the local staff preparing the equipment and food for the day's work. The seals were already on the scene – some were swimming and sliding around, while others were just lazing aimlessly. What a charmed life!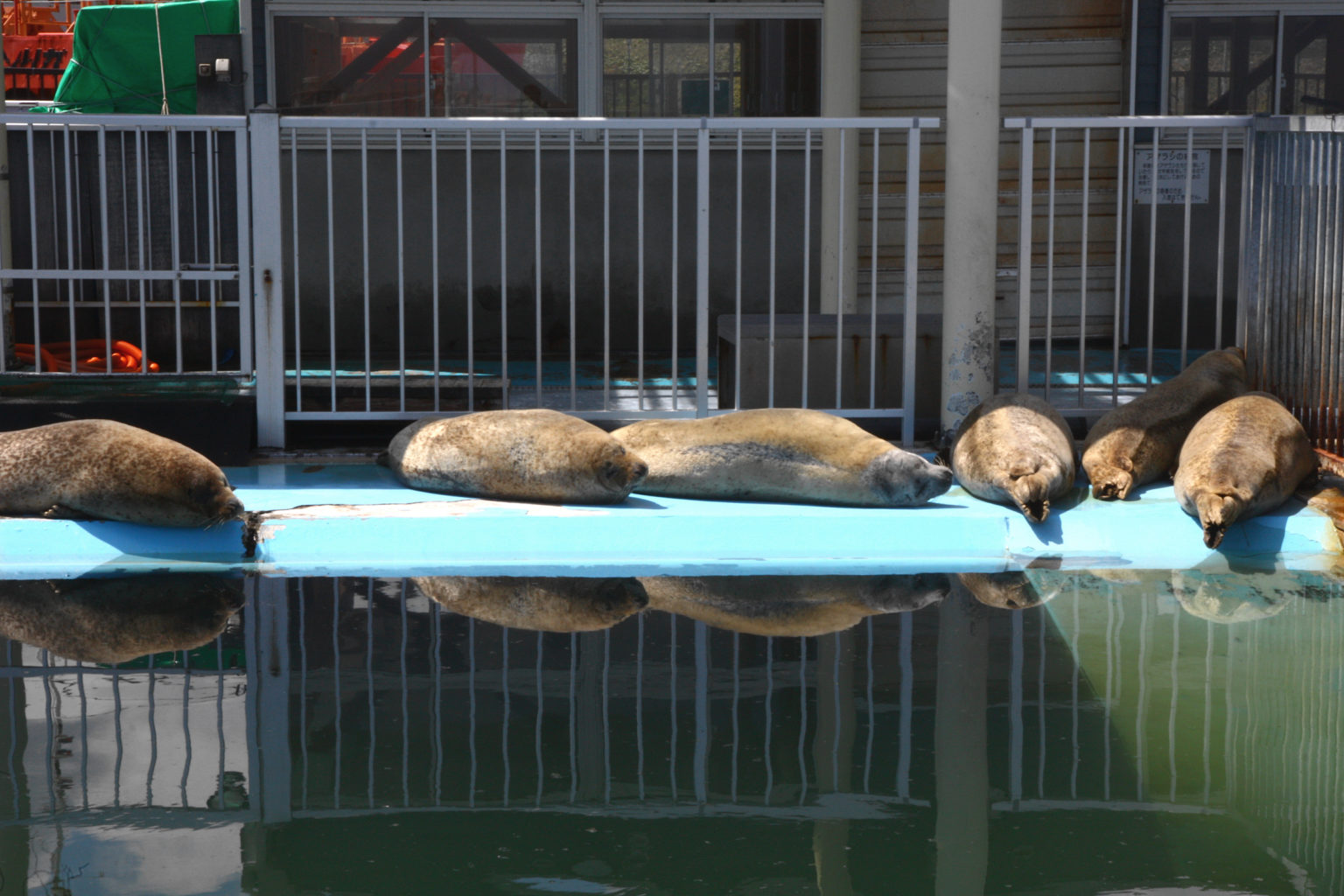 15 minutes later, the show began. The trainers brought the seals around, made them do some tricks for food, and allowed us to pet and take photos with them.
It was an interesting experience, for sure. After all, where else would you have the opportunity to pet a live seal?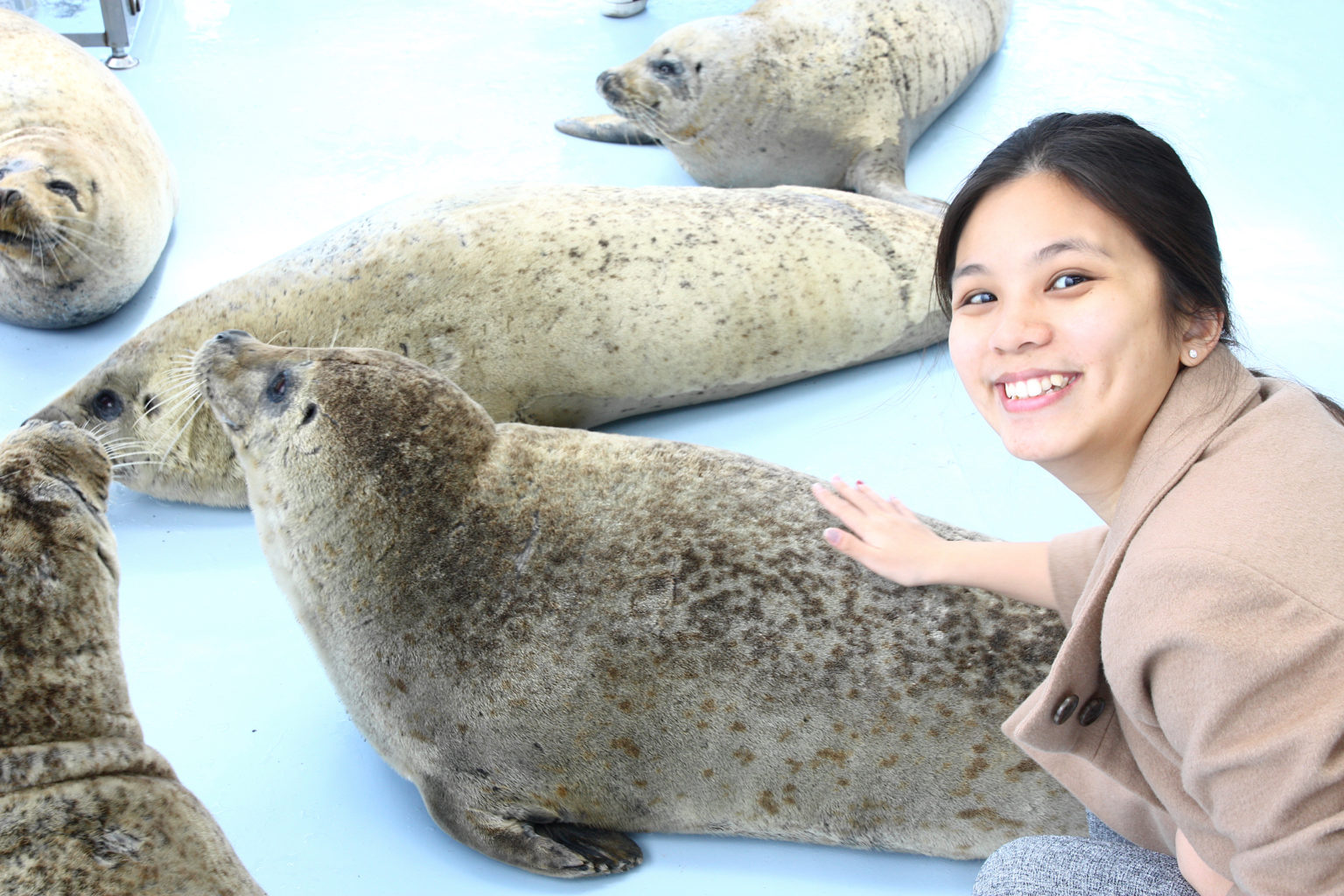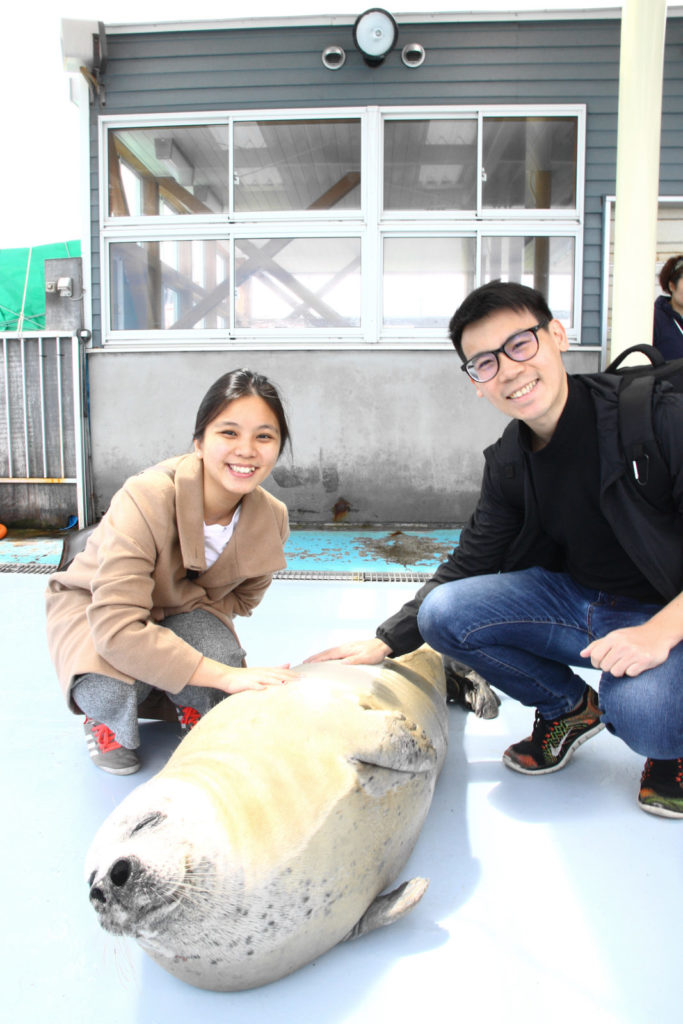 Check out that satisfied smile (on the seal)!
As we had a long day ahead of us, we reluctantly said goodbye to the seals and went on our way. Next stop: Kamiyubetsu Tulip Park in Yubetsu, a short drive southwards of Monbetsu.
Kamiyubetsu Tulip Park
Yubetsu Town is known for its flower festivals, and every year thousands of visitors flock down to see the huge variety of tulips that bloom around these parts.
According to its website, Kamiyubetsu Tulip Park houses some 200 varieties of tulips, all of which are on display during late spring. We were in for quite a show!
We were certainly not disappointed with the massive array of tulips on show here. Not surprisingly, there were swarms of tourists around here as well, but since the park covers 7 hectares of land, there's plenty of space for everyone.
Brightly colored flowers were here, there, and everywhere – as far as the eye can see. If you're a flower lover, you'll probably never want to leave this place. I know for a fact that Jan had to be dragged out of here, kicking and screaming.
Kidding! Or maybe not.
Make sure your camera is fully charged, because there's lots to take around here. You might even want to bring an extra battery, for good measure. We had to charge ours at the visitors' booth!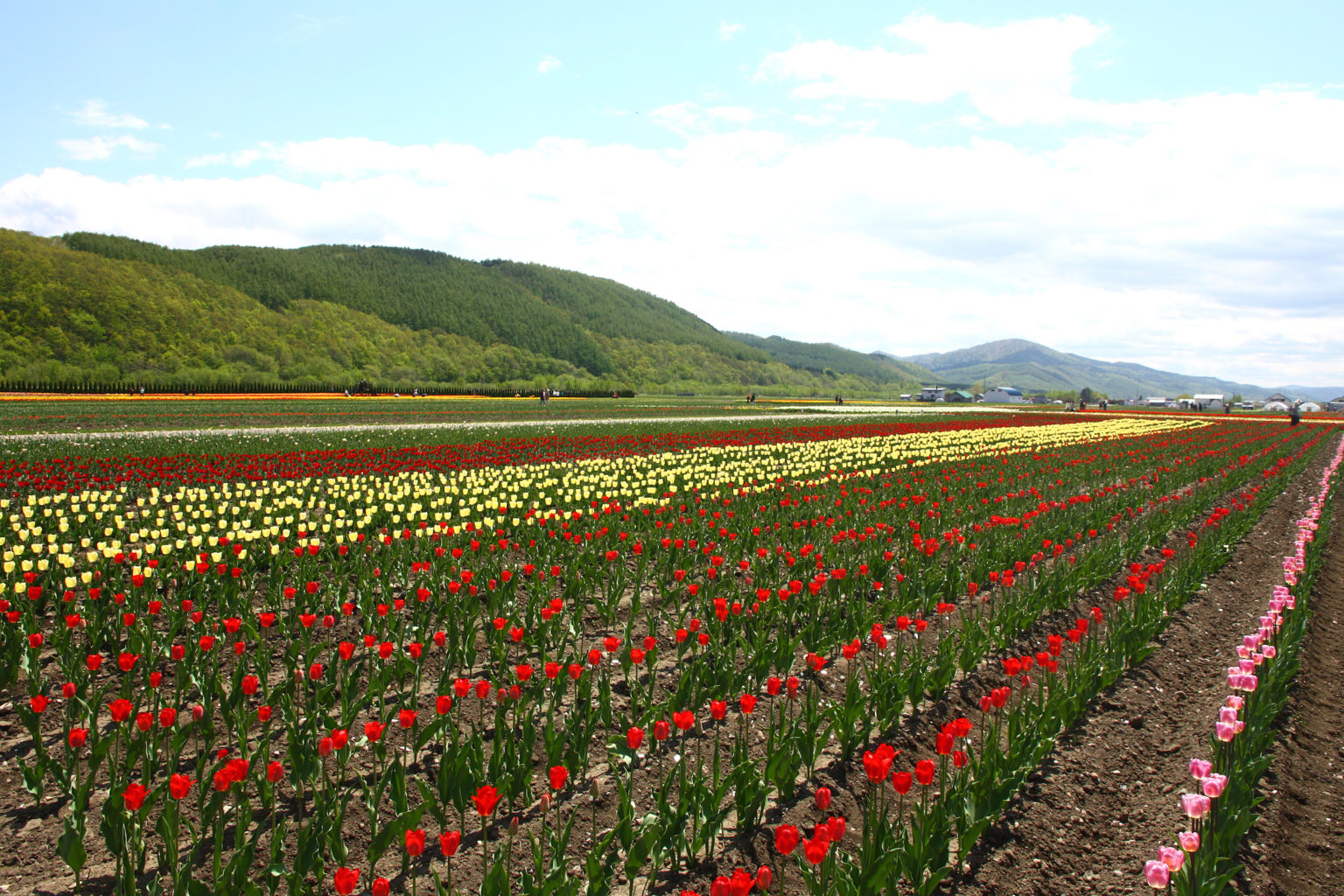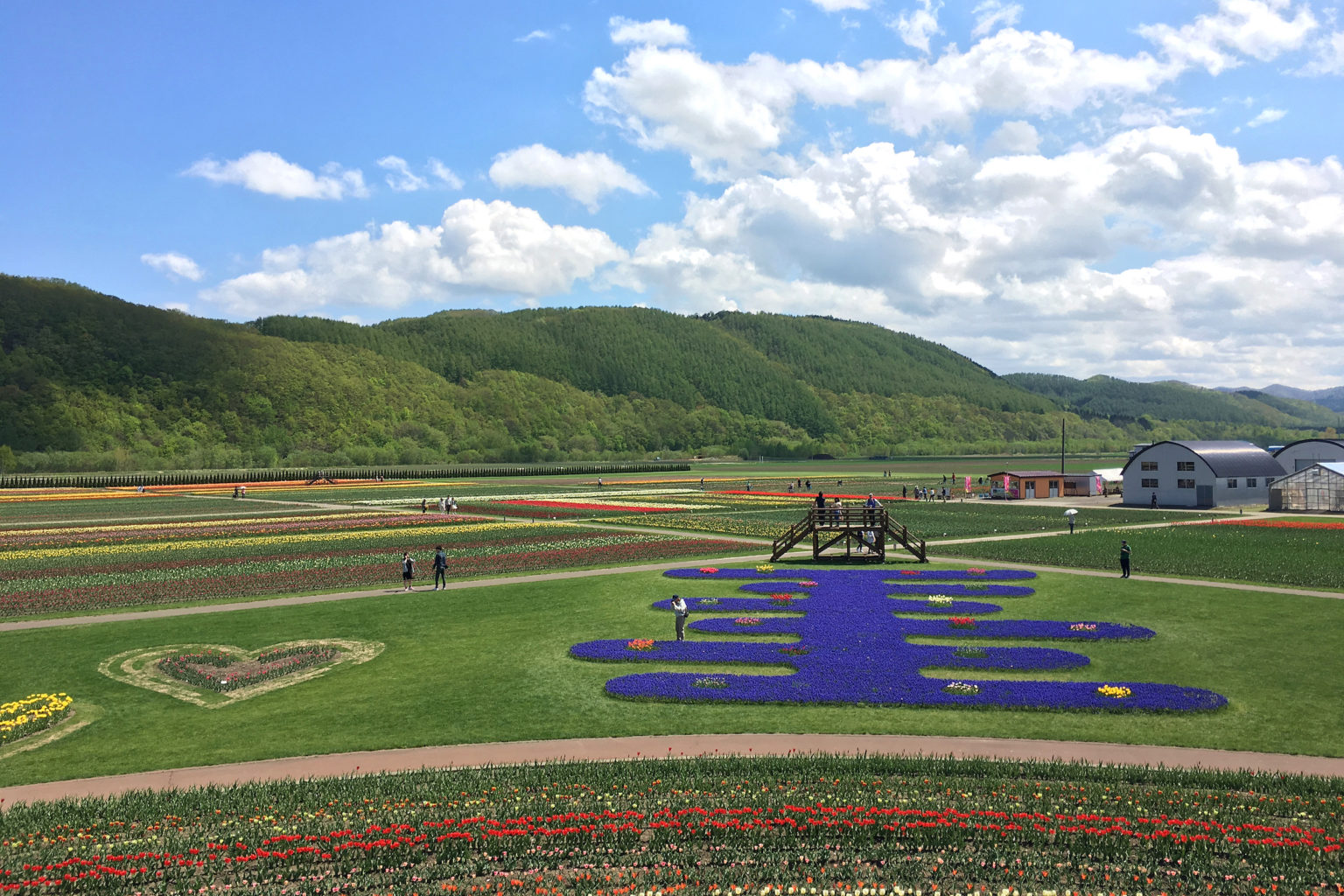 Do note that the entrance fee is 500yen, which in my opinion is well-worth it.
Our next destination was Lake Akan, where we'd be spending the night as well. The long drive down – through the famed Bihoro Pass – promised to be an extremely scenic one, and it delivered on that exceptionally. Follow along closely…
If you're following our itinerary to the letter – meaning that you're passing through this area from Kamiyubetsu to Lake Akan – we find that this is the most efficient and scenic route to take. Here are the main hot spots worth stopping by.
Bihorotoge Lookout
First up, Bihorotoge Lookout (named Bihoro Pass Observatory in the map). If you're in a rush and can only visit one observation point in this area, make sure it's this one.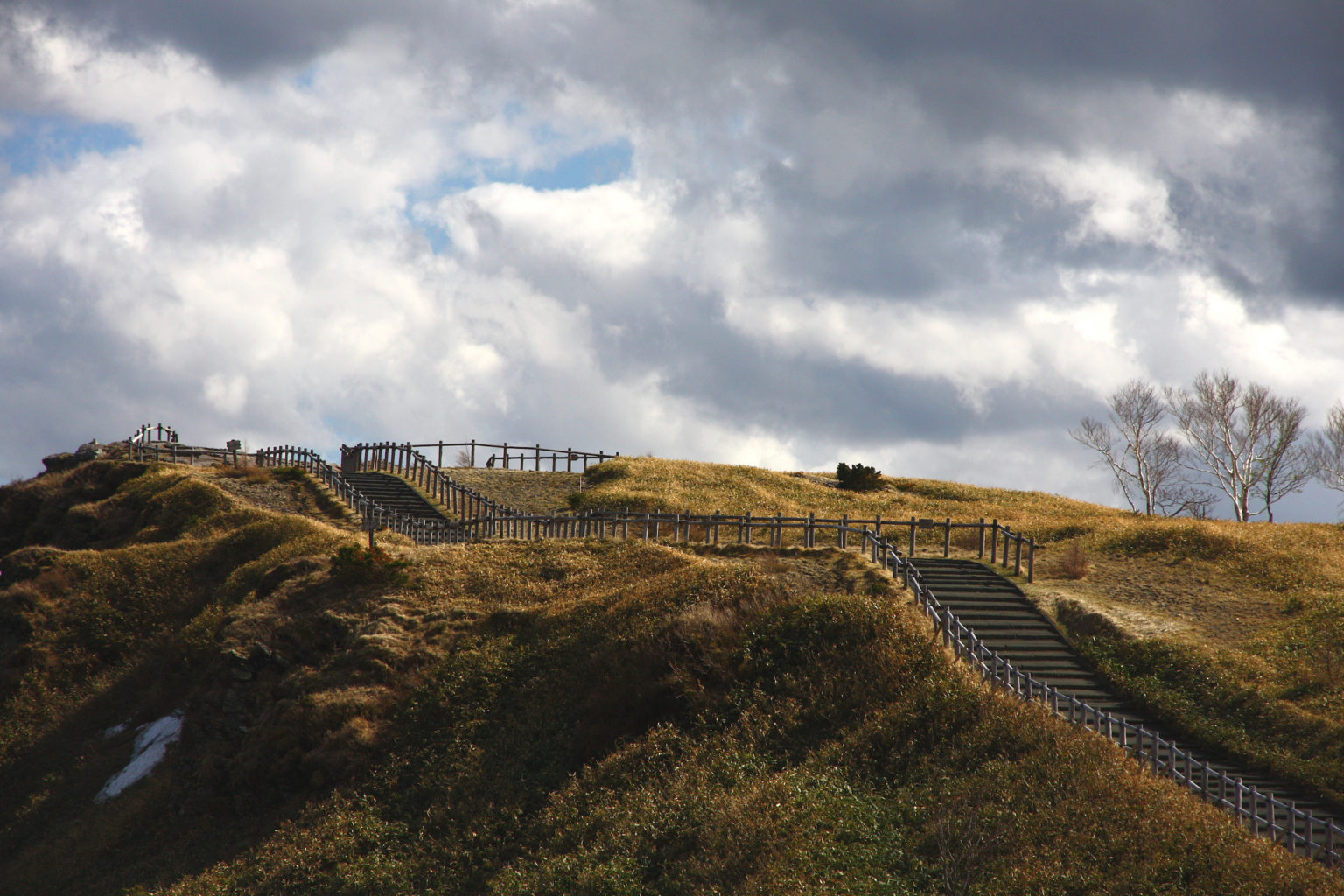 Why? Because the view from this lookout is similar spectacular – in my opinion, the best in all of Akan National Park. Check it out:
From here, we got a great look at Lake Kussharo, as well as the piece of land floating in the center, Nakajima Island. Beautiful doesn't even begin to describe it. Majestic perhaps suits it better. We were simply in awe – these are the moments we travel for.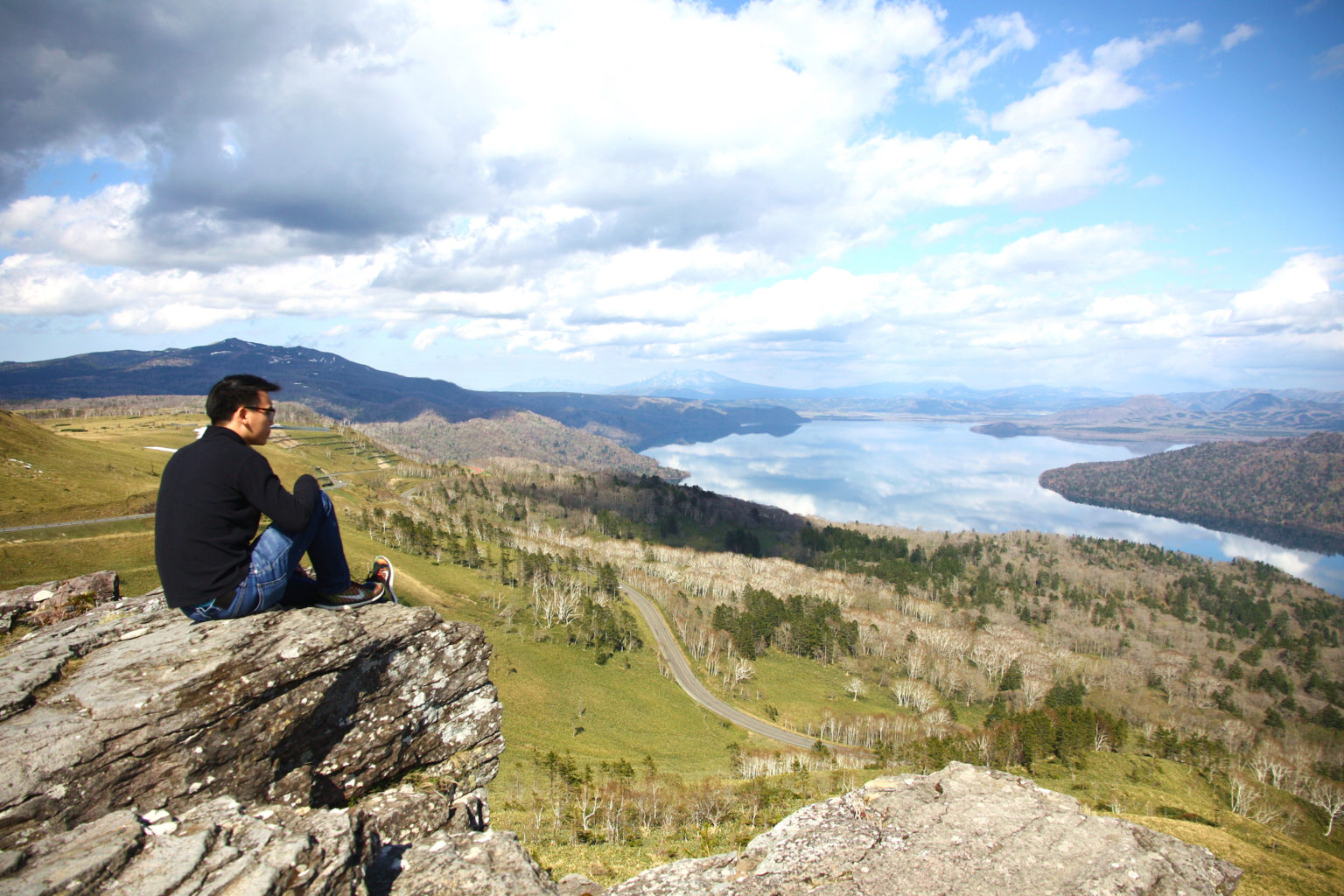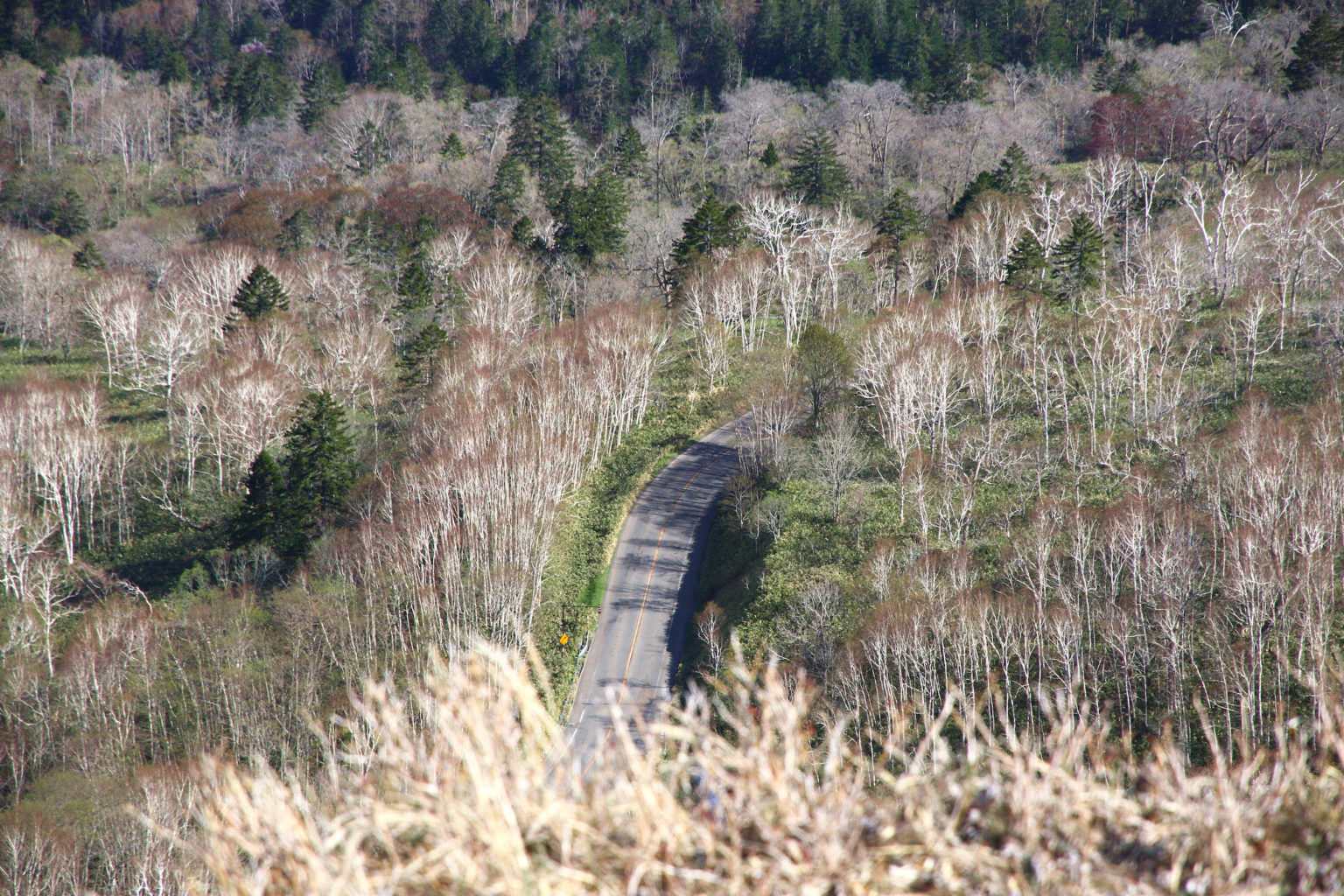 Finally, we managed to pull ourselves away from this wonderful place. Now, onto the winding road down to Sunayu Camping Ground, where we were hoping to grab some lunch. We decided to skip Ikenoyu Hot Spring in the interest of time, but it's definitely on our hit list the next time we come back (and we will).
Sunayu Camping Ground
At the other end of Lake Kussharo is Sunayu Camping Ground, which is an actual camping ground in certain seasons. For now, there were no tents to be seen – just the occasional tourist (i.e. us) poking their noses around.
What's cool about this place is that the entire shoreline can be turned into several mini hot springs. The reason for this: beneath the black sand is actually hot spring water! All you need to do is dig in, and you can enjoy your very own onsen right there and then.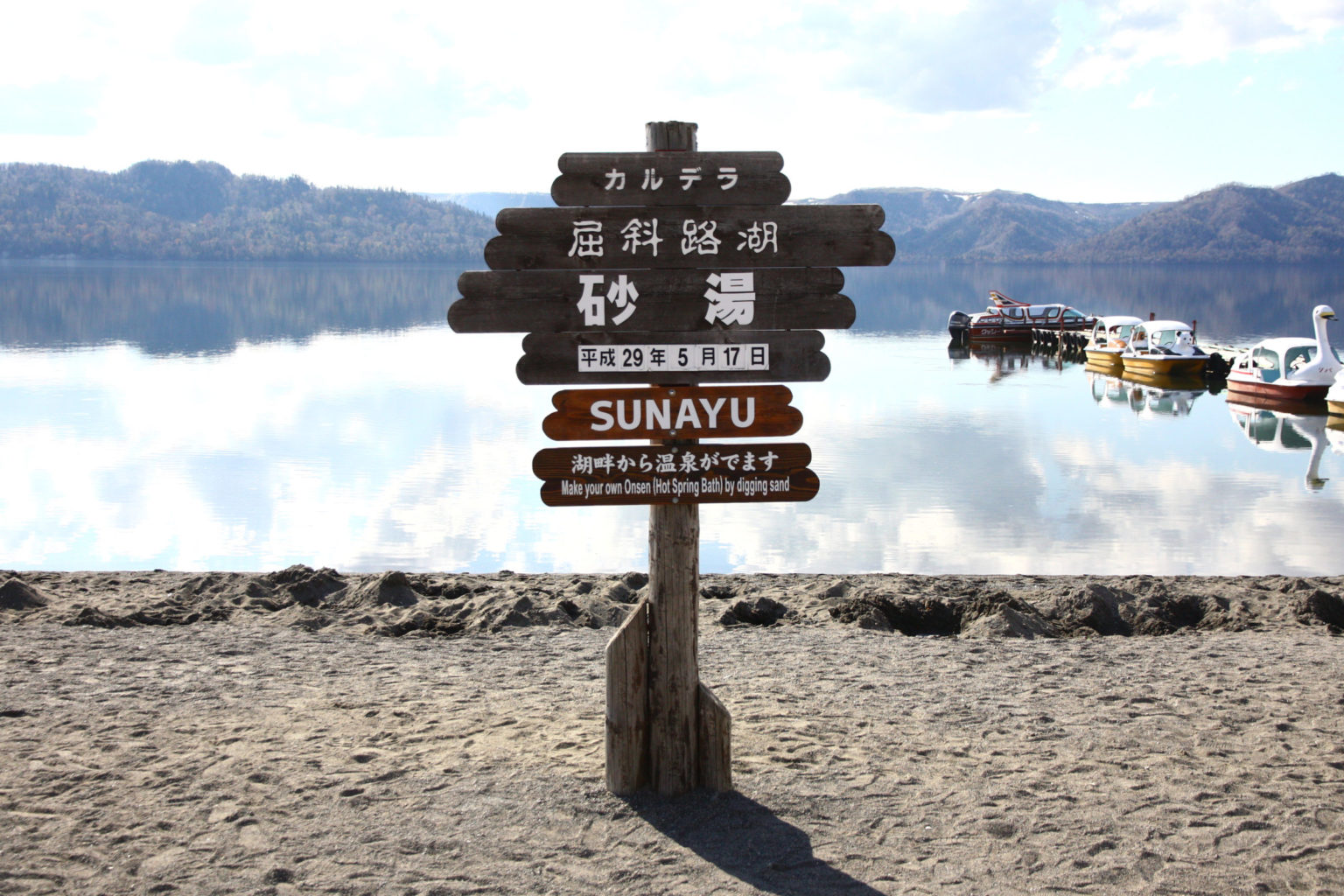 We opted for the little "tub" dug and marked out for feet-dipping at the end of the shore:
The camping grounds gave us a great close-up view of Lake Kussharo as well, which was as beautiful as it was when seen from up top. The waters were very calm, which gave it a mirror-like quality: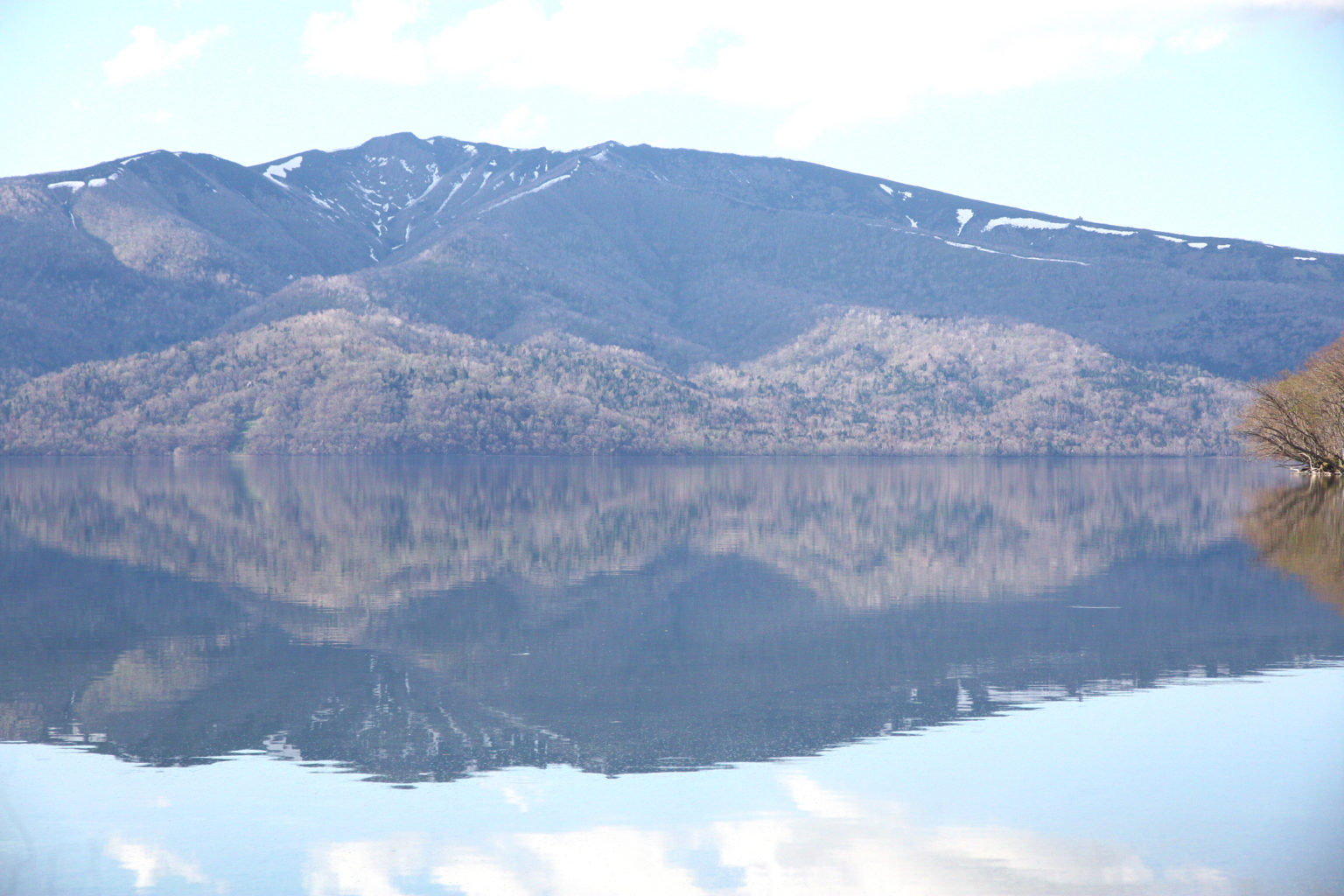 Disappointingly, the restaurant we wanted to dine at was already closed – and it was only around 3pm then. No worries – we would head to Iozan Rest House to get our lunch fix, then.
Iozan Rest House
We came to Iozan expecting to just eat and chill at the rest house there. Imagine our surprise when we drove up to huge, smoky mountain upon arrival. Apparently, Mount Iozan is an active volcano quite literally overflowing with sulfur. Yikes.
Did nothing to curb our appetite though. In fact, we were in for a treat – at the rest house were eggs that were freshly cooked in the mountain heat. Yummy!
We had lunch, and walked out towards the mountain to investigate the source of the smoke.
Halfway there, though, the overpowering smell of sulfur proved to be too much for us, so we took some photos and left.
Lake Mashu (First) Observatory
Our final destination on this trail before arriving at Lake Akan was the ever-popular Lake Mashu. Like the other lakes around here, Lake Mashu was formed out of a volcanic eruption a long, long time ago.
Unfortunately, it is also surrounded by cliffs on all sides, so it is impossible to get close to it. Thankfully, there are three observation decks that overlook the lake, so that's not too much of a problem. For the sake of convenience, we only went to Lake Mashu First Observatory, as indicated in the map.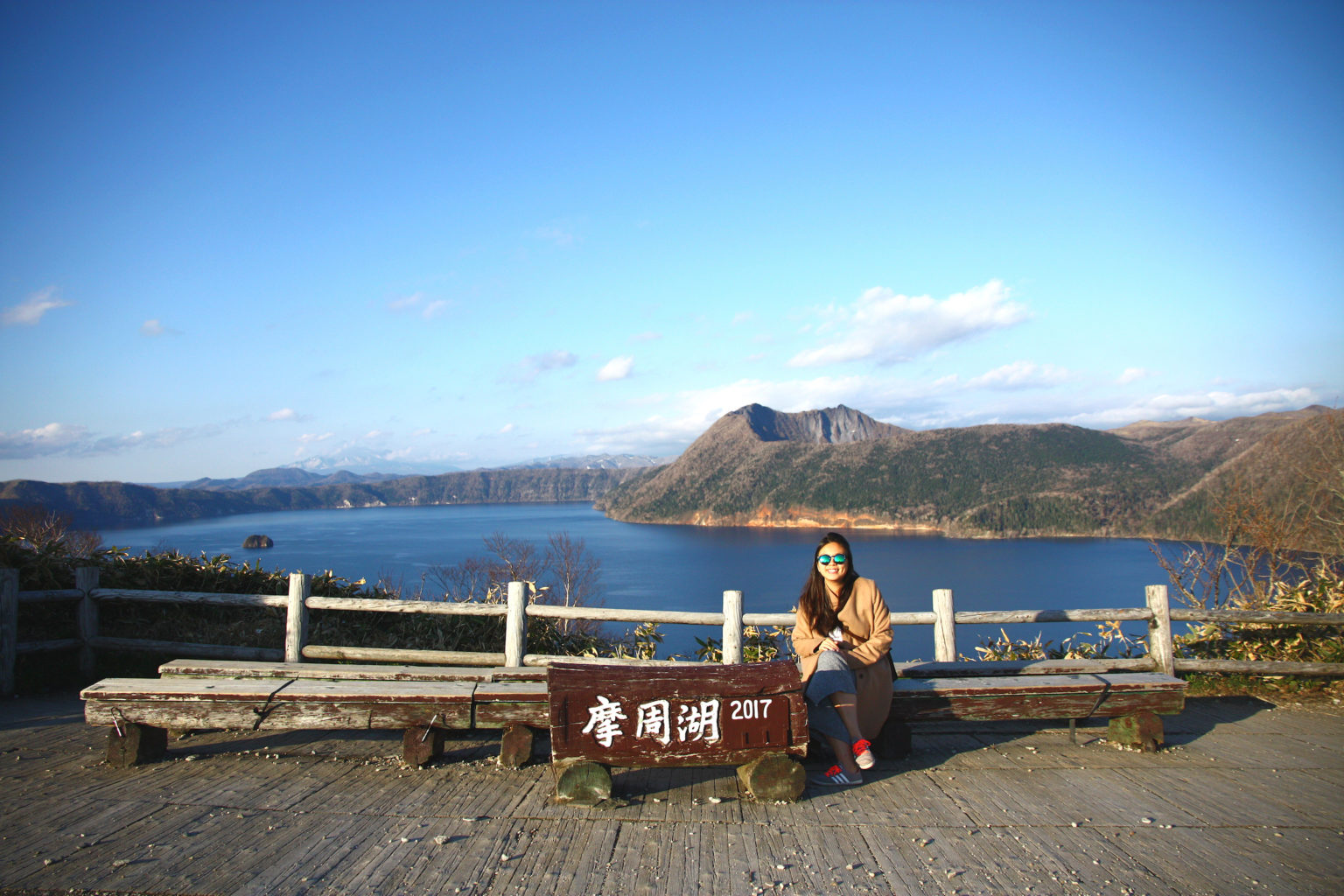 By now, the sun was just setting, casting a lovely warm glow across the lake's surface. Lake Mashu is known as "the foggy lake," so we were very fortunate to catch it on such a clear day. We also managed to get a good look at Mount Kamui, which was situated on the other side of the lake.
Memory cards and hearts full, we embarked on the last stretch of our journey for today towards Lake Akan.
Lake Akan
Today had been a day of amazing sights and wonders. But the day wasn't done with us yet. We reached our accommodation, Hanayuuka, just before the sun set, and was able to catch a glimpse of Lake Akan just before night fell.
And it was gloriously tranquil.
It was the perfect way to end off an incredible day – sitting by the calm lake, watching the sun go down slowly, and breathing in the cool air.
And we were very blessed that the lake was right at the doorstep of our hotel. We snuck out later that night to try to capture the night sky. Did we do a good job?
Not too bad, I'd say!
On that note, I couldn't recommend Hanayuuka enough if you've decided to stay the night here. Not only are the rooms very, very comfy, the facilities provided are excellent as well.
While Hanayuuka does have its own onsen, I'd suggest that you take advantage of the free access to its sister hotel's onsen, at Akan Yuku no Sato Tsuruga, which is a notch better. Free shuttle service is provided, but you can opt to take a 10-minute stroll over too.
For now, we settled in for a buffet dinner at Hanayuuka's restaurant, which we had purchased in our accommodation package. It's not exactly cheap, but the sumptuous spread more than makes up for it. Also, you can enjoy the view of the lake while dining, which is a nice perk.
If I had to rank them, I'd say this was one of the best days of the trip so far. Happiness is not a destination, indeed, but a journey. And today's journey was a joy-filled one – a great way to cap off an epic road trip.
We return tomorrow.
Loved the pictures? Then you'll probably like this full-on, photos-only version of our Monbetsu and Lake Akan experience. Check it out!
Next up: Hokkaido Road Trip Itinerary: Day 10, Reflections: Goodbye Hokkaido; Hello Tokyo!