It was just barely day four of our self-drive Hokkaido road trip, and already we had covered some 200km – mostly along the island's coast. Today, we'd be travelling inland to Hokkaido's capital, Sapporo, which also happens to be Japan's fifth largest city.
But first, a sumptuous breakfast at Noboribetsu Grand Hotel, where we had spent the night.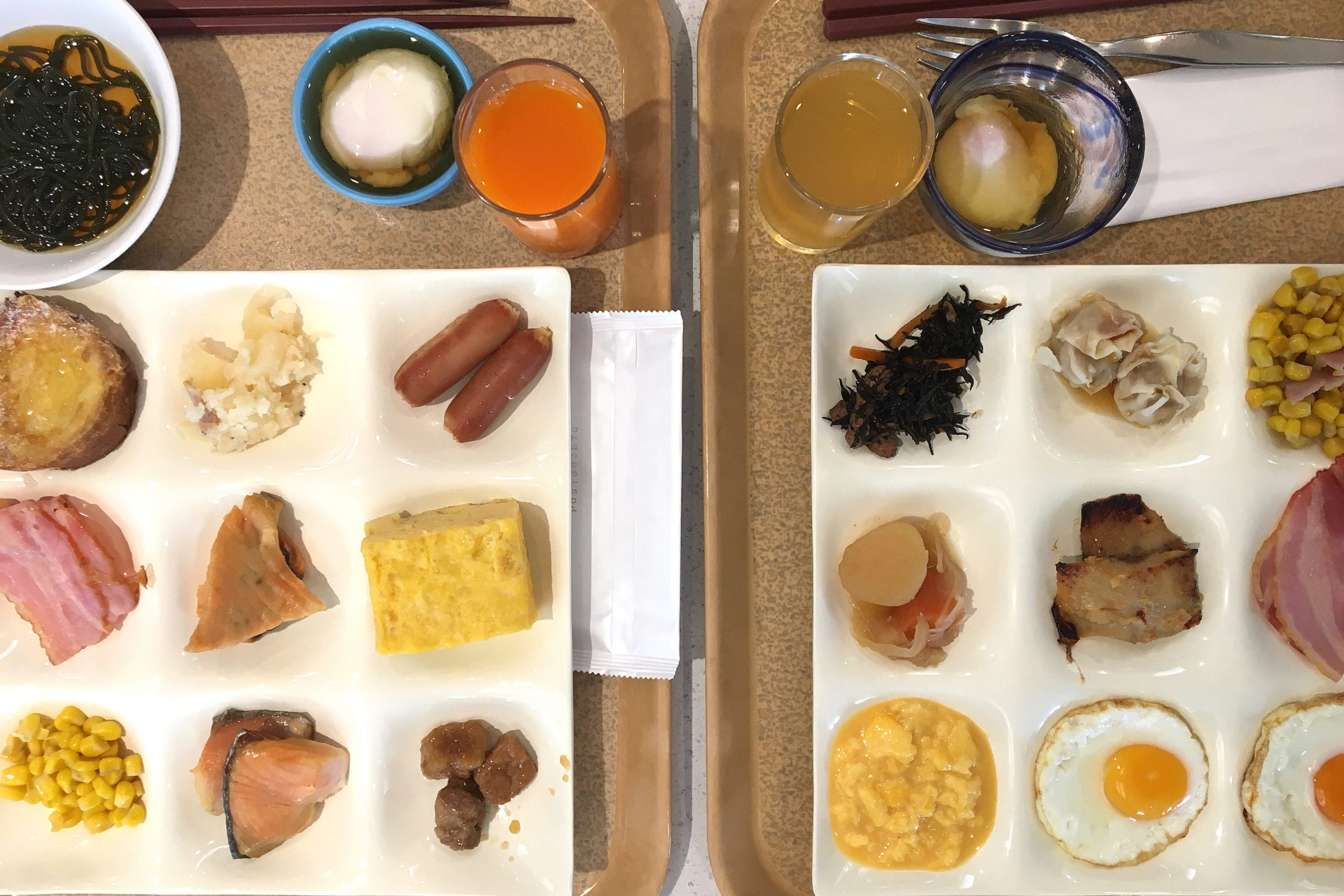 One thing I realized is that hotels in Hokkaido are extremely generous when it comes to breakfast – and most offer it for free, or a nominal fee. Which works out for us, since Jan is an avid fan of having a hearty breakfast.
Off to Sapporo!
Maruyama Park
Not to be confused with the similarly named park in Kyoto, Maruyama Park in Sapporo is known as one of the best places in Hokkaido to view cherry blossoms.
Since we were approaching the city from the west, we decided to stop over at this park to enjoy the sights.
Despite it being the tail-end of the sakura season, we were pleasantly surprised by the abundance of flowers that were on display here. It was nice to see the locals having picnics and chilling amongst the greenery, too.
Sapporo
Time to check in at our hotel, the Sapporo View Hotel Odori Park (formerly known as Tokyo Dome Hotel Sapporo), and check out the real city.
After putting our bags down, we decided to hit the shopping malls first. Our first stop: Tanukikoji Shopping Arcade.
This unique stretch of roughly 200 shops extends for around 1km. However, apart from some decent food, we didn't find the other shops very exciting.
Off to the underground shopping streets of Aurora Town and Pole Town. It was relatively more crowded here, which added to the buzz. Again, the shopping wasn't fantastic, but we discovered an awesome cheese tart store and a number of quaint bakeries along the way.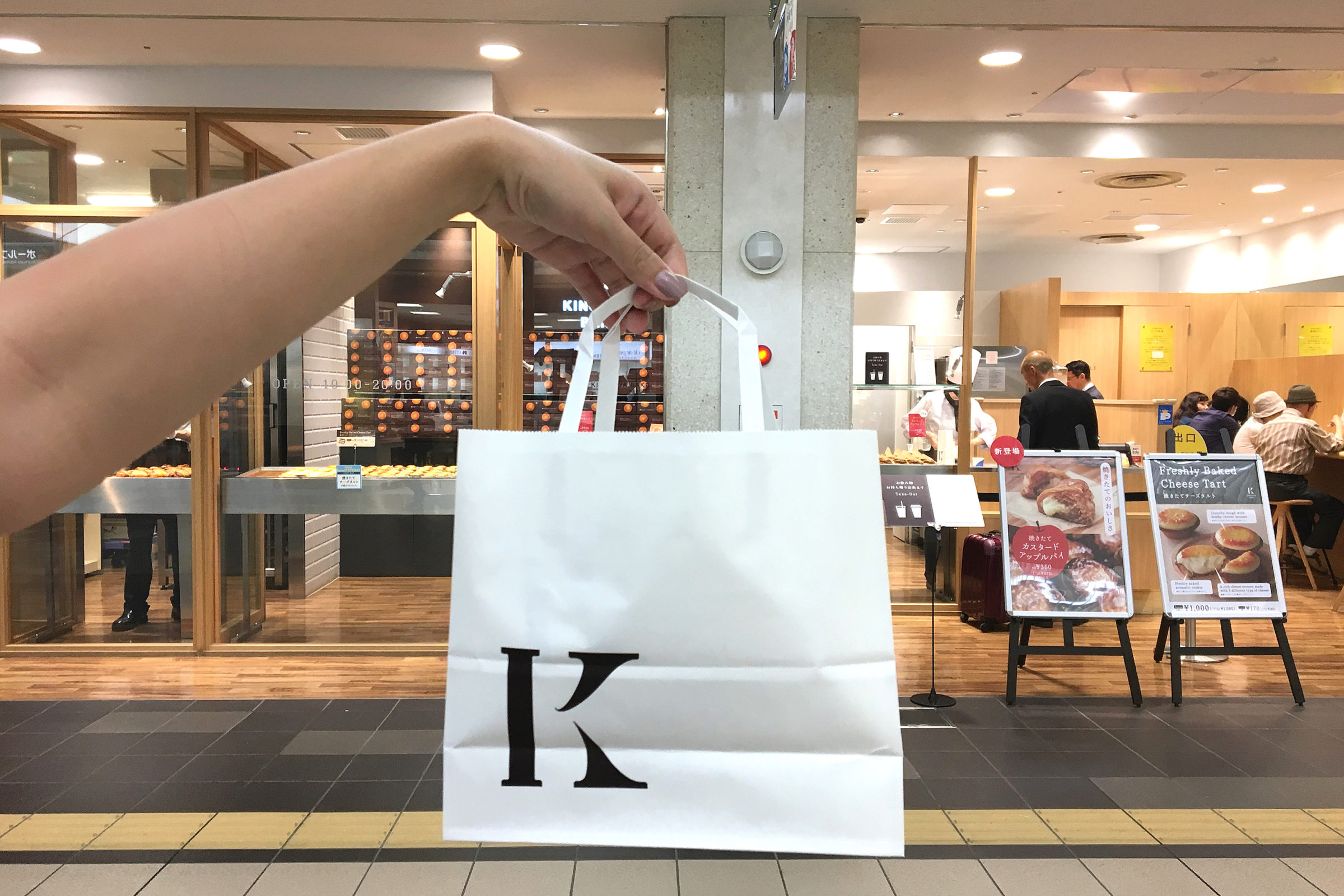 In typical Singaporean fashion, we ended up spending more time at the local department store, Mitsukoshi, which had an impressive range of pastries and beverages – we simply couldn't resist.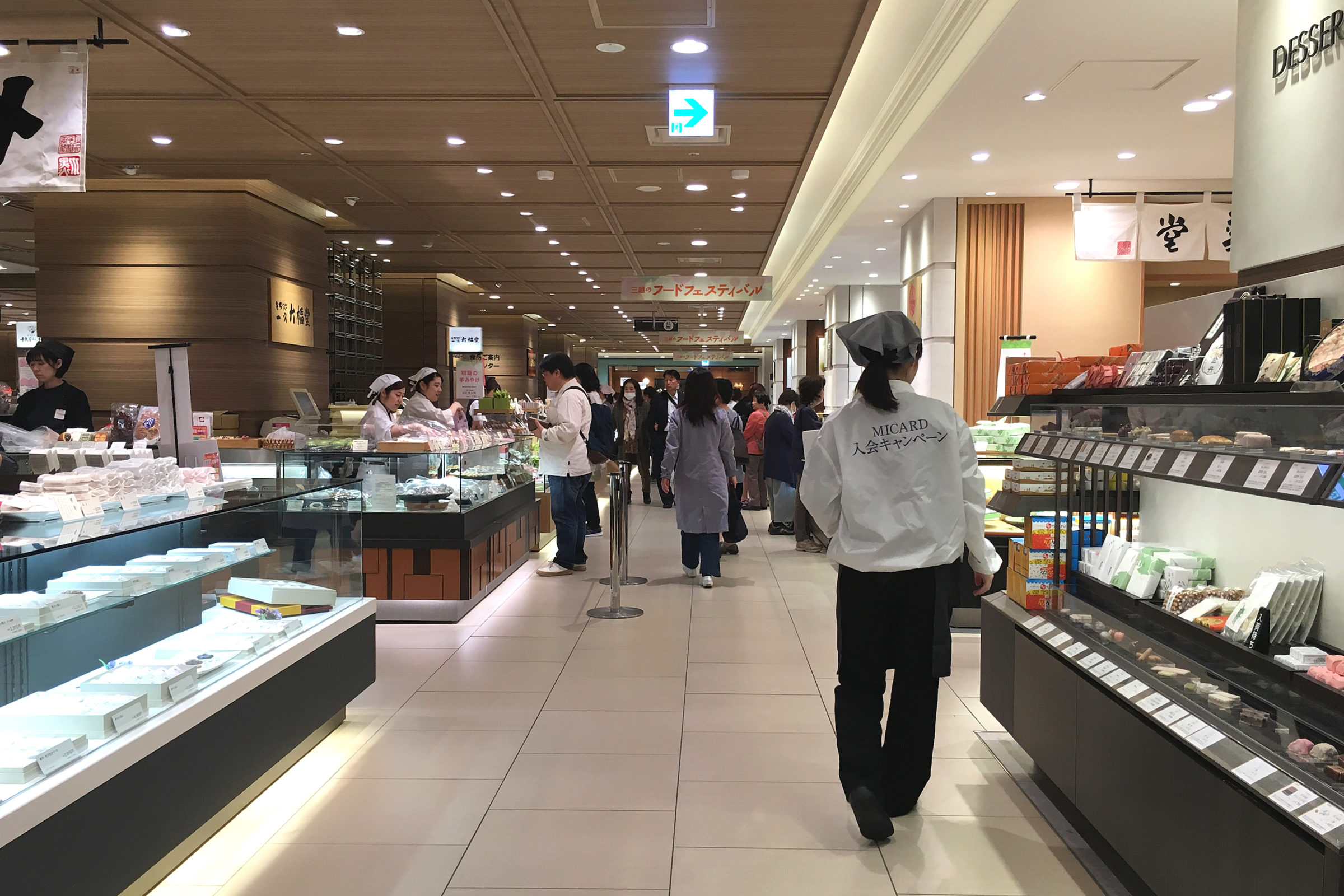 Odori Park
Shopping and eating done, we decided to take a stroll through Odori Park, which is quite literally the heart of the city – it cuts through the center of Sapporo, splitting it into north and south.
In February, the popular Sapporo Snow Festival is typically held here. Odori Park is also home to the Sapporo TV Tower (which we decided to skip). Today, however, we were here simply to enjoy the lovely flower displays that adorn the park.
The park seemed like a very popular spot for hanging out and chilling. There are several food and beverage carts along the way as well, which makes it the perfect place for grabbing a bite and watching the world go by.
Speaking of grabbing a bite – with night falling, it was time for dinner. And tonight's dinner would be something very special.
Sapporo Beer Garden
Sapporo is globally known as a beer brand, which makes the Sapporo Beer Museum a hot spot for tourists.
However, people tend to miss out the incredible Sapporo Beer Garden, which is right next door and features all-you-can-drink beer and all-you-can-eat BBQ lamb and mutton, Genghis Khan-style.
Do note that the beer garden is comprised of 5 restaurants, each with its own unique style and menu. We wanted to get the complete "beer hall experience," where the beer will arrive directly from the factories, so we reserved a couple of seats at the Kessel Hall.
As expected, it was fully packed for hours, so we booked a slot that was later in the night, and went for the museum tour first.
It was certainly an eye-opener to witness the history of Sapporo beer from its earliest beginnings in 1876, to the massive brand it has evolved into today.
Then it was into the beer hall, and the plates of meat and mugs of beer. It was absolutely heavenly, although extremely oily and smoky. However, they do provide a bib, as well as a big plastic sheet to cover your belongings as well. Just don't expect to emerge smelling like flowers and perfume, though!
I was especially impressed by the range of beverages that were available (beyond the classic Sapporo beer, of course). The service was also top-notch, with waiters coming to refill both beer and meat constantly. It was a very enjoyable experience, and I highly recommend coming here.
As is typical of buffets, our stomachs were stuffed to the max afterwards. Off to sleep – tomorrow, we would be making a day trip out to a nearby harbor city called Otaru.
Oh, and in case you're wondering why we missed out all the other great places Sapporo has to offer – Shiroi Koibito Park, Mount Moiwa etc – we actually covered them the day after the excursion to Otaru. With so many highlights, it's good to set aside at least 3-4 days to cover Sapporo and its neighboring cities.
Loved the pictures? Then you'll probably this full-on, photos-only version of our Sapporo experience. Check it out!