I recently had the fortune of being invited to attend a tech conference in Seoul called DreamPlus Day 2014, and made the most of the opportunity to explore the city that made K-pop famous worldwide.
One of the most eye-opening destinations we visited here was the Bukchon Hanok Village, a remnant of "Old Seoul."
Built on a (fairly) steep upslope, these charming houses – some of which were open for tourists to peek in and nose around – transported us back to the Joseon Dynasty for the few hours we were there.
We walked quite a distance that day,  but it didn't feel like it thanks to the lovely – albeit slightly rainy – weather.
Shopping districts
Of course, we also visited the famous Myeong-dong and Gangnam shopping districts as well. Neon lights and bustle notwithstanding, the shopping was slightly disappointing as most of the items were fairly expensive.
Not to mention that a bunch of stuff we bought was dumped at customs on our return trip. Oh well – you win some, lose some.
The food, however, was awesome. Having tried many Korean BBQ restaurants back in Singapore, I can quite confidently say that none come close to the place that we ate at in Myeong-dong. There's nothing like eating local food locally!
We also covered the usual touristy spots: N Seoul Tower, dog cafes, and the Han River.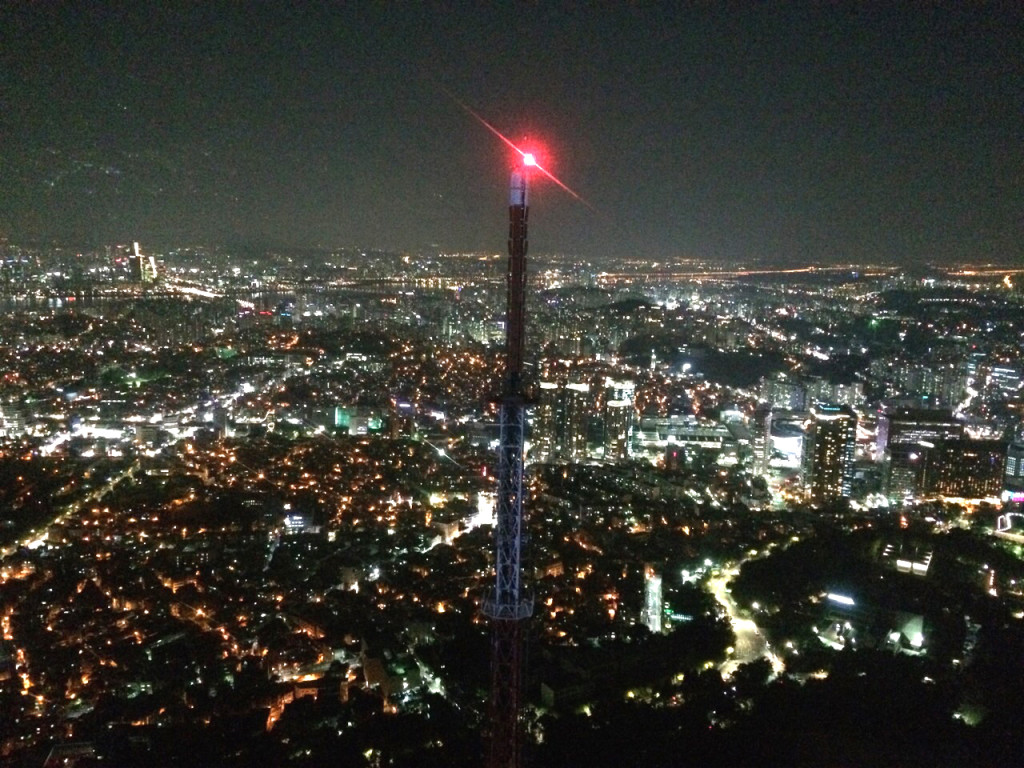 Photos shot with GoPro HERO3+ Silver and iPhone 5s