Energy restored from our restful stay at Swansea, we were ready to conquer the hiking trails of Freycinet National Park – home to beautiful bays and beaches. Bring it!
Day Five: Freycinet National Park
Thankfully, the national park was an easy half-an-hour drive away from Swansea. We did our usual thing and took a few random turns off the road to grab photo moments.
We also intended to (well, I intended to) grab a bite at Melshell Oysters – supposedly the freshest oysters in Tasmania – but weather conditions had caused that morning's haul to be tainted. Too bad.
Instead, we headed straight for our first destination: Sleepy Bay.
From the carpark, Sleepy Bay is a short 10-minute walk via a fairly well-maintained track.
Beyond the rocks and seaweed was lovely turquoise waters stretching for miles. More interestingly, however, were the rock formations before us that had been left behind by those very waters.
Be warned: if you don't want to dirty your shoes, avoid the seaweed!
Do look around as you trudge through the trails – you'll be surprised at how beautiful they are, too.
Then it was on to the main attraction for the day: the much-vaunted Wineglass Bay.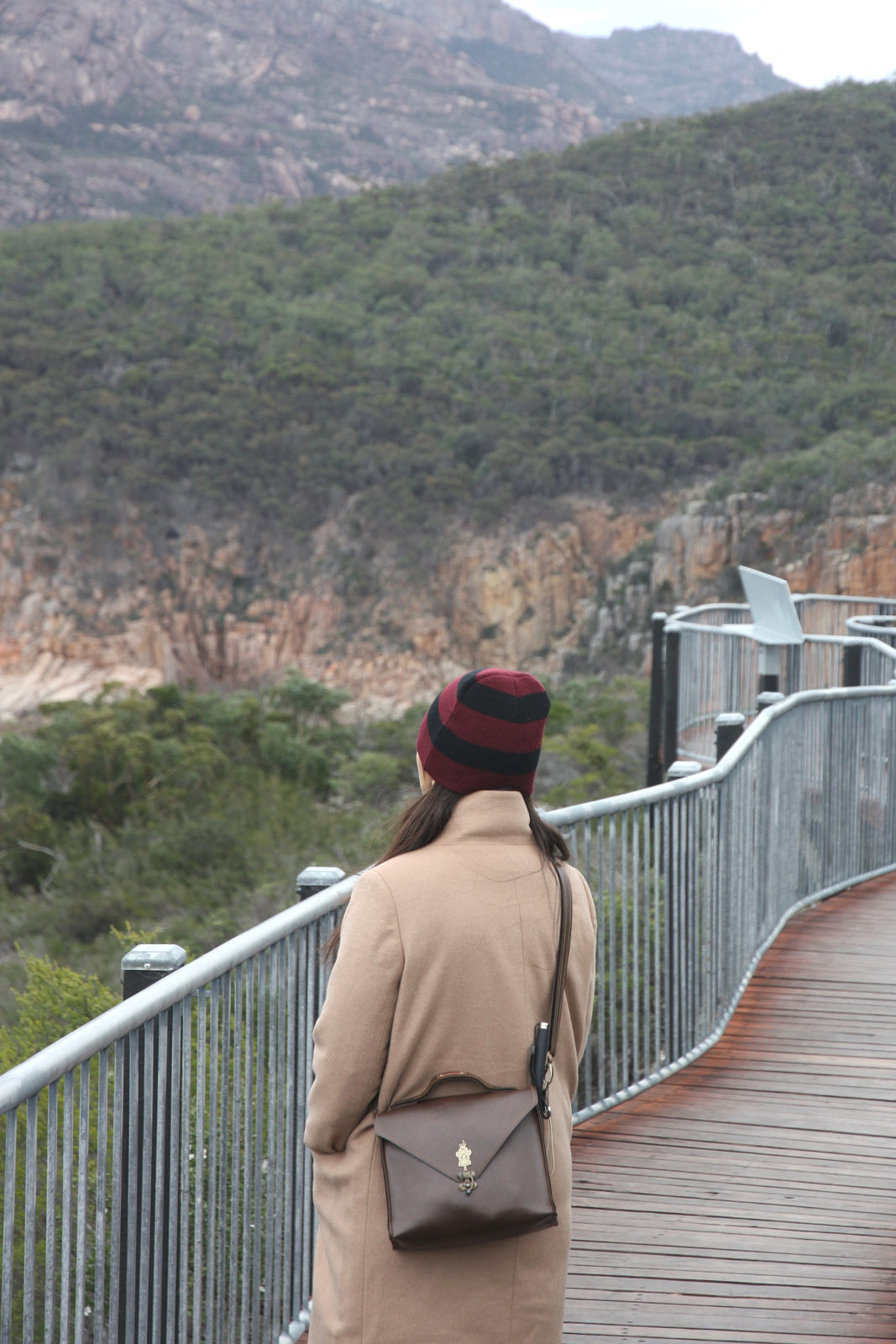 To reach there, we'd have to embark on one of the available walking trails.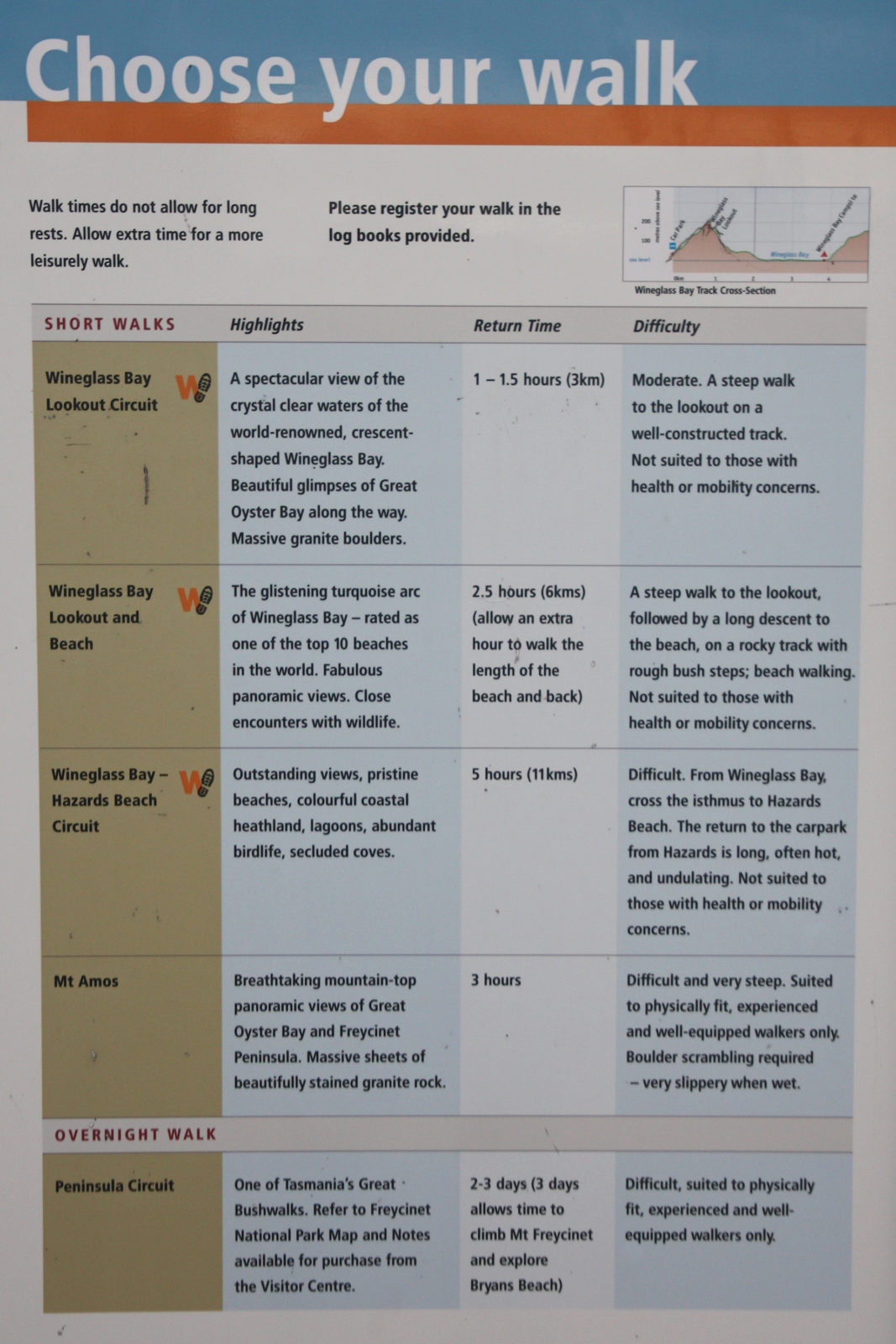 Yes, we opted for the easiest one (don't judge): the Wineglass Bay Lookout Circuit. 1.5 hours seemed like a decent amount of time to be walking continuously.
If you want to hit the beaches, you'd have to go a few km more.
Of course, when I say "continuously," I mean "with several breaks for photos in between."
It was pretty tiring for us, but to be honest, we weren't in our best shape either. In fact, we were passed by some elderly hikers on the way up. Go figure.
At long last, we finally emerged at the top amidst a light drizzle. And it was totally worth it. The photos don't even do it justice – you have to be there to truly appreciate it.
Mission accomplished, we trekked our way back down to the car, and off to our accommodation for a well-deserved rest.
We opted for an Airbnb apartment – the second floor of a neat A-frame house – this time round, and we certainly got our money's worth.
Sign up for Airbnb here to get S$40 off your first booking.
We were so exhausted by the end of the day that we couldn't even bring ourselves to head out for dinner. Instead, we dug into our reserves (cereal and noodles, mainly), lounged by the heater and watched some TV, and then crashed.
By now, we'd hit the midway point of our entire journey. Onwards!