By this time, we were expecting to be all tuckered out from our time on the road. Thankfully, we'd slotted some relatively restful stops in between the long drives, so we were feeling up to the 2.5-hour drive we were about to make from Bicheno to Tasmania's second biggest city, Launceston.
Day Seven: Launceston
But first, breakfast at the highly recommended Purple Possum Cafe at Saint Marys.
Aside from delicious breakfast food, Purple Possum Cafe also sells a wide array of wholefoods. Think nuts, grains, muesli, and so on. We bought several bags to bring back to Singapore!
From here, we took another 1.5 hours to reach our hotel, Mercure Launceston.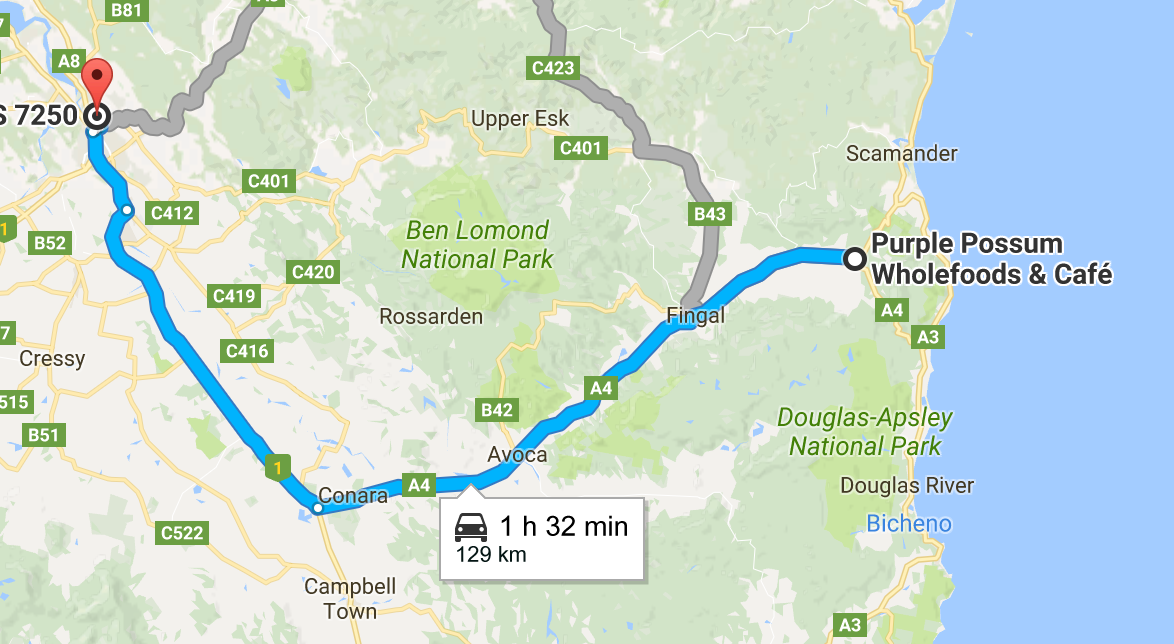 Compared to Hobart, Launceston retains much of its Colonial and Victorian heritage, which is reflected in its grand old buildings and streetscapes. There isn't a whole lot to do in this city, but we were satisfied with simply walking around and taking in all the beautiful architecture.
Otherwise, Launceston's main shopping area is Brisbane Street Mall, though you can probably find the same shops anywhere else in Australia.
One particular shop caught our eye (and our stomachs), though: a delightful little cafe called Coffee Republic.
Apart from the extensive range of coffee beans, we were thoroughly impressed by the hot chocolate. If you're going to get one here, be sure to request for one of their uniquely designed cups!
Cataract Gorge
Next up on our list was one of Tasmania's most-visited tourist attractions: Cataract Gorge.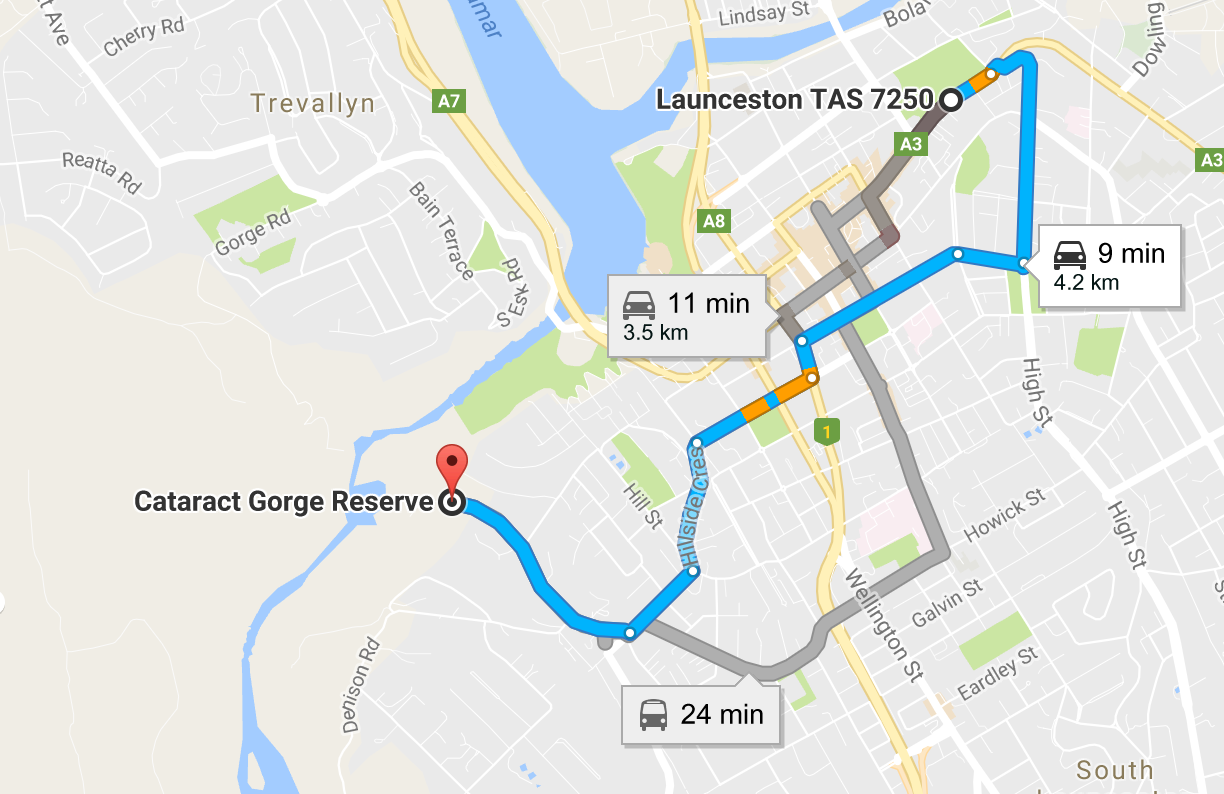 The Gorge is located conveniently at Launceston's door step – a simple 15-minute walk. Nevertheless, we decided to drive out so we'd have more energy to explore the area.
The highlight of Cataract Gorge is definitely the scenic chairlift, which takes you up and across the rushing waters of the South Esk – Tasmania's longest river – and the First Basin. For adults, it costs A$15 for a return trip. However, we decided to opt for a single trip at A$12, and then explore the Cliff Grounds by foot on the way back.
As you might expect, the views were gorgeous (sorry, couldn't resist).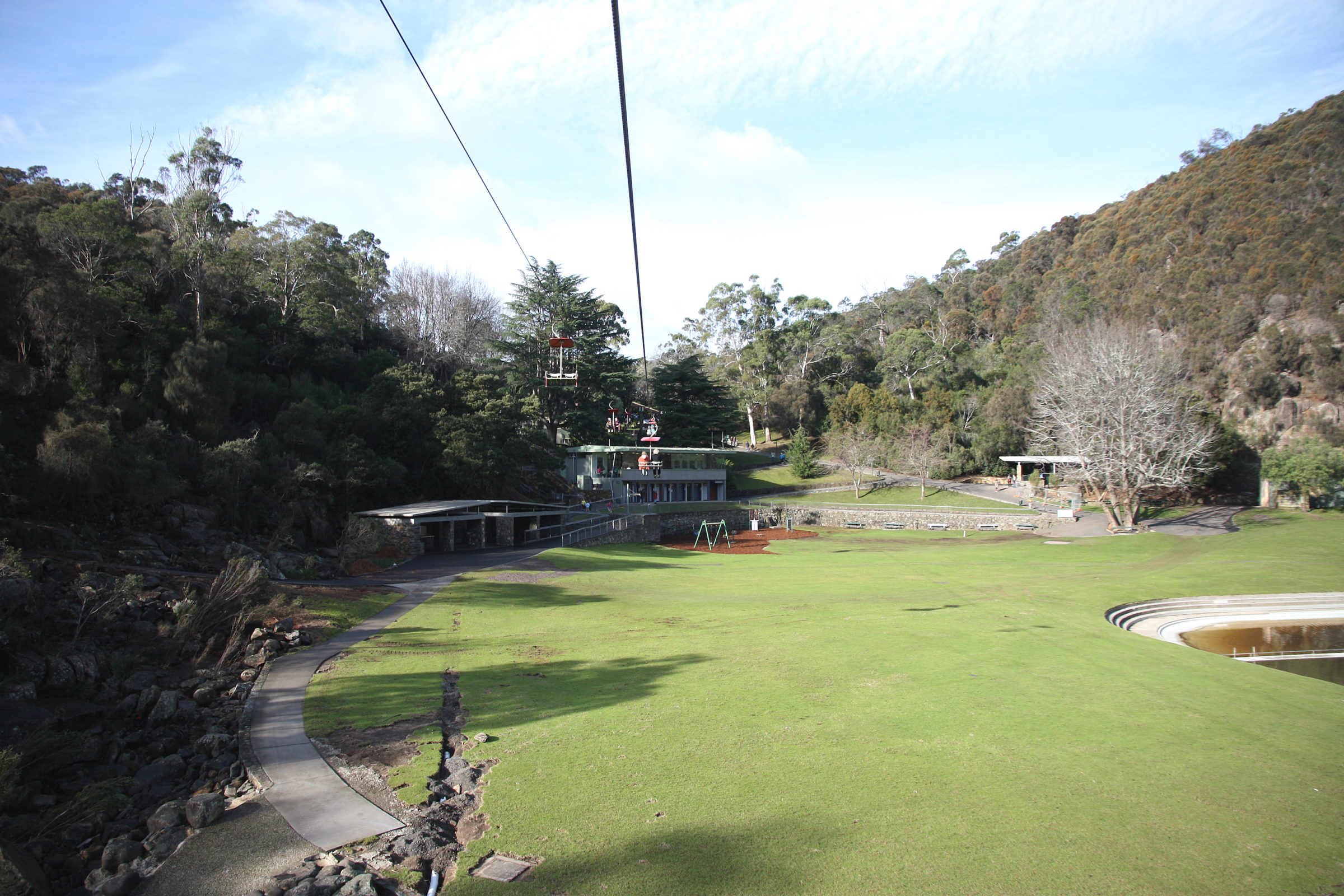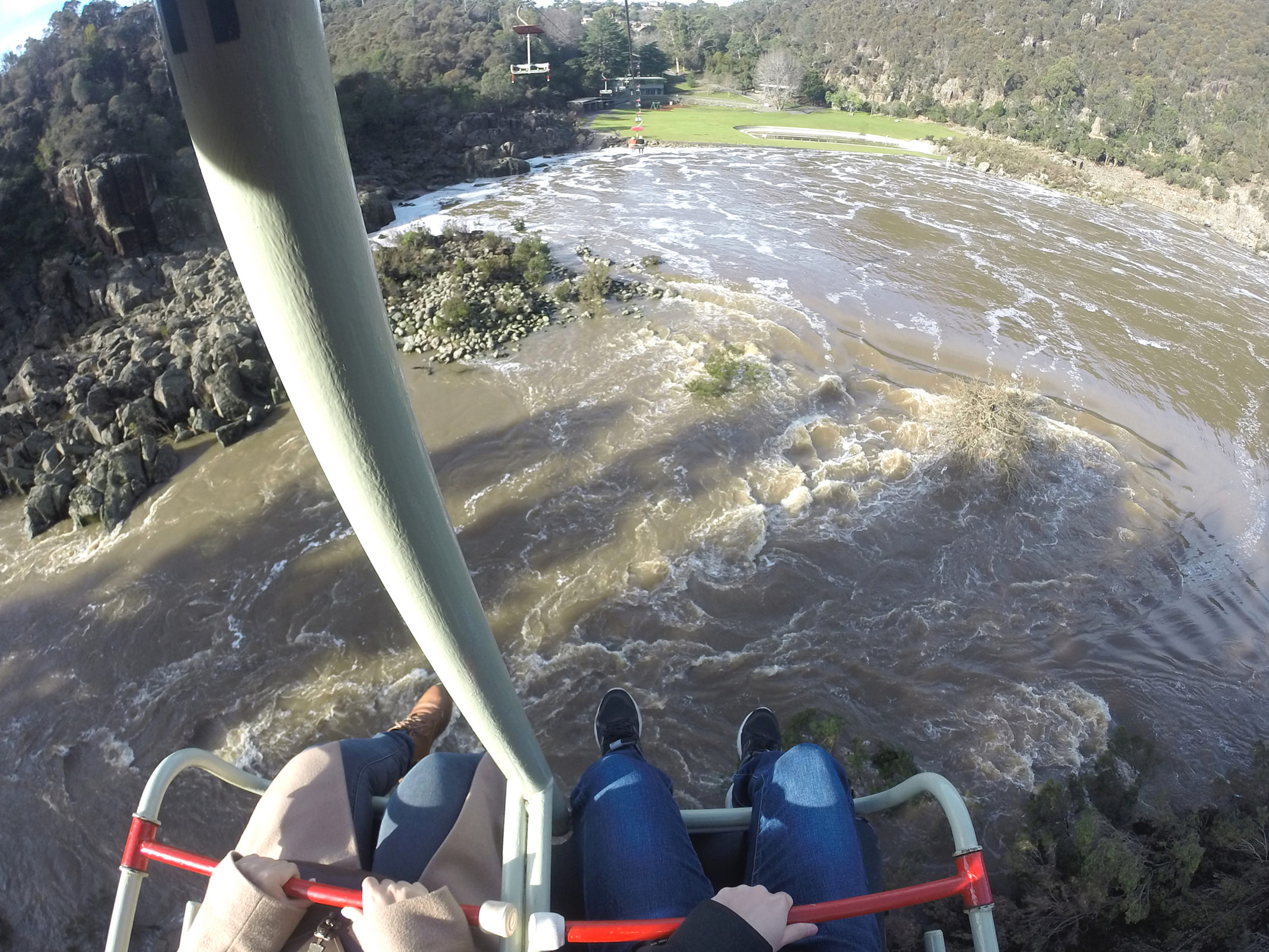 On the other side, the Cliff Grounds have several walking trails with lookouts. We took the shortest route, and went straight for the suspension bridge.
Also known as the Alexandra Suspension Bridge, it was originally built in 1904, but was brought down by floods in 1929 and quickly rebuilt the year after.
You can get a better view of the bridge and the entire Gorge from the Alexandra Lookout.
From here, it was an easy 10 to 15-minute walk back to the carpark.
By the time we had finished touring the grounds, night was coming upon us, which meant only one thing: dinner time!
Burger Got Soul
It'd been a while since we had a good, hearty Australian burger, so we picked Burger Got Soul for our first dinner in Launceston. It was extremely crowded – always a good sign! – so we waited for about half an hour for our burgers.
I went for the original Double Soul Burger with Cheese, while Jan ate the Hawaiian Honey. We also got a (huge) bowl of fries to share, because why not?
With that done, we crossed the street to grab some provisions from Coles supermarket, and then back to the hotel for an early night.
Tomorrow was going to be a big day on the ski slopes of Ben Lomond!
Next up: Day 8: Ben Lomond